COMEDY. Set in a tacky funeral parlor on the highway outside New Orleans a murdered beauty taunts the audience, exposes her bare unshrouded back, and explains why she was murdered. Other imaginary characters--her husband and daughter add an eerie quality to her surreal tale.
CAST OF CHARACTERS: (1W)
CLAUDIA: She is a beautiful woman of uncertain age, pale-faced with long blonde hair. Her voluptuous figure is sheathed in moonbeam silk. A wispy chiffon scarf floats free in the breeze which blows from behind her.

SETTING:
The interior of a Spanish-type mortuary on Veterans Highway outside New Orleans , the type with fake brick, too much wrought iron, and lanterns with amber glass or possibly glass in several colors. Tackiness is felt in the details: an overdone sign-in table, metal folding chairs, a pressed wood end table with Kleenex and plastic roses, and a coffin.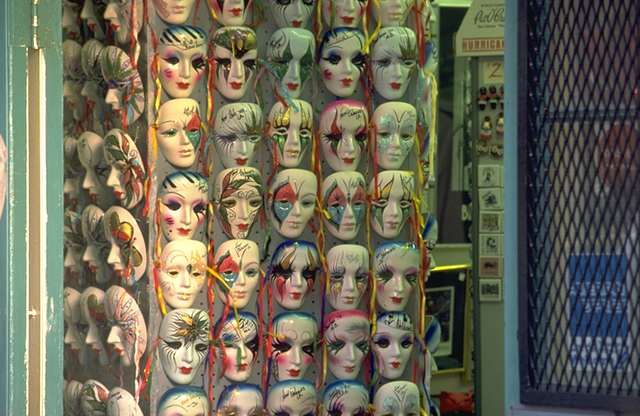 The Wing of Madness