Synopsis

John Singer Sargent, an up-and-coming American artist, is eager to collaborate on a portrait that would catapult him and Madame X, the most beautiful woman in Paris, to the pinnacle of society. But he falls in love with her and she tries to destroy him. Which pathway will he go down? Will he try to create the perfect painting or placate his lover? With its revelations about Madame X's identity and an eyebrow-raising cast of characters, including Oscar Wilde, Henry James, Sarah Bernhardt, and Dr. Samuel Pozzi (Madame X's notorious gynecologist/lover), this play exposes the tale of beauty, infatuation, obsession, and betrayal that lies behind Sargent's masterpiece painting, Madame X. It is based on a true-life story and set in the glamorous Belle Époque period of Paris and England.
CHARACTERS:
John Singer Sargent — 28; handsome; a good athlete; formally dressed American; a bit naïve, he is courageous and daring and will defy everyone to protect his painting; no experience in love.

Judith Gauthier — late 30s; French art critic; beautiful. She champions artists and underdogs and admires Sargent.

Claude Monet — middle aged; established landscape artist. A powerful art critic and teacher, he is working to improve his sensitivity to his students' struggles.
Amelie Gautreau — 24; "Madame X;" exquisite. The most beautiful woman in Paris, she is from New Orleans and yearns for love.

Dr Samuel-Jean Pozzi (Dr. Dieu) — 30s; nicknamed Dr Dieu (God) because of his promiscuity and the fame of his gynecology; dashing good looks. He collects artists and destroys their souls and is enamored of Amelie Gautreau.

Sarah Bernhardt — 30s; the most famous actress in France; has a mother complex and a sexual history with Dr. Pozzi.

Emily Sargent — 24; a delicate girl with a childhood deformity. She is John Sargent's sister who follows him about and lives off his fame.

Henry James — middle-aged; austere English novelist and critic; champions Sargent for his talent and is one of his greatest admirers.

Oscar Wilde — 29; dapper London poet; dressed in dashing urban attire. He believes in Sargent and the beautiful of Paris and is always available for a clever remark.


SETTING:
Setting: Multiple interior and exterior set. Belle Époque Paris and London, 1882.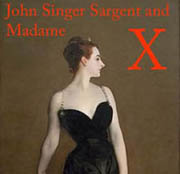 The faomous painting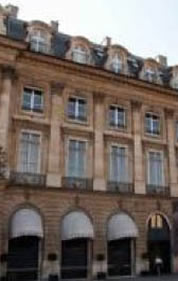 Dr. Love's salon from Madame X